Earlier this month, a bulldozer, which has been in high demand given the recent events in the region, was procured to fix the road to Pilawan which was damaged by typhoon Pepeng last October.
One of the highest places within the bounds of the municipality of Sison, which is situated at its north-easternmost tip, is Sitio Pilawan in Barangay Sagunto. It had incurred severe damages during the onslaught of typhoon Pepeng where several dwellings, agricultural lands and roads were reported to have been destroyed that situated the place into almost nil recovery.

The dismal scenery in her ad hoc visit made the mayor, Hon. Kimi S. Cojuangco, more forceful in giving assistance to the residents. Through the endorsement of Mr. Keong Reyes and Barangay Kagawad Loejan Anudon based also on a written request from the Barangay Sagunto Council, she approved the use of the D4 bulldozer in Pilawan instantaneously.

Despite overlapping schedules of the D4 bulldozer, it was brought to Pilawan on December 23, 2009 to initiate major repairs and rerouting in its main road. Latest visit in the area showed tremendous improvements that the accomplished portion of the project is almost a million Pesos worth according to Mr. Eleuterio Reyes.
As you may recall, the catastrophic storm went through the Pangasinan region in early October and wreaked havoc by flooding homes and farms in the area. It also eroded this vital roadway which connects the remote area of Pilawan to Barangay Sagunto. As Pilawan is considered a sitio of Sagunto, the barangay council of Sagunto endeavored to fix the road with the approval of Mayor Kimi for the use of the bulldozer and the barangay council in turn shouldered the cost of the fuel.



Soon after the completion of the road repair, Sison Mayor Kimi Cojuangco went to Pilawan to inspect the road and more importantly to join the residents of Sitio Pilawan for a celebratory luncheon.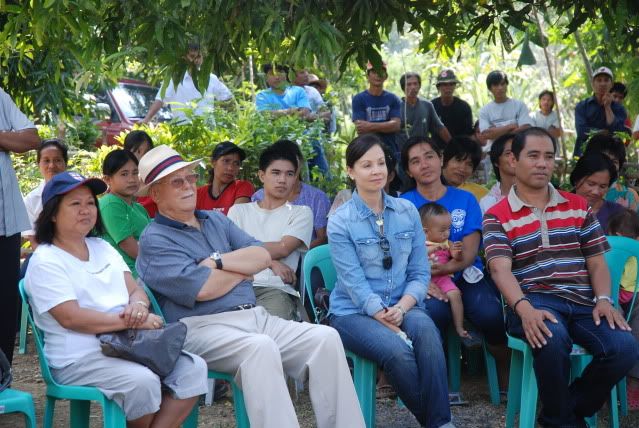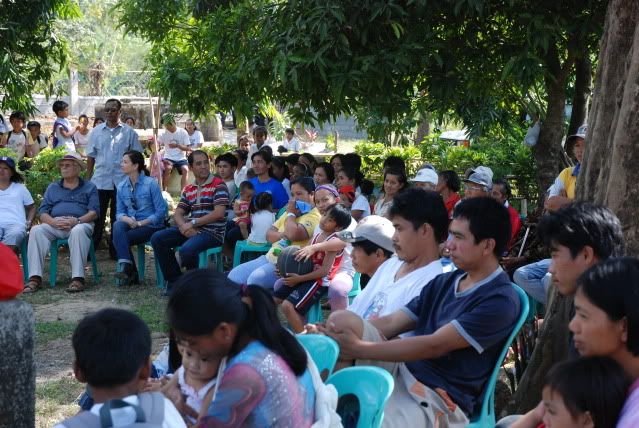 The residents of Pilawan were honored by the mayor's visit and Mayor Kimi was her usual gracious self as she made everyone at ease.
Read the full article on the Sison website: KSC Invited by Pilawan Residents
Photos courtesy of LAnudon