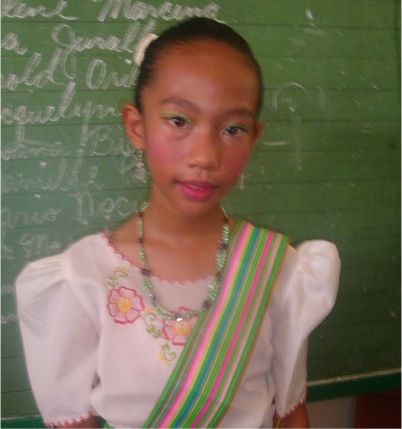 August was the Buwan ng Wikang Pambansa (National Language Month) and it is celebrated through various activities in schools throughout the country. Buwan ng Wikang Pambansa is an effort to promote love and pride for the national language and is sponsored by the Department of Education. The 2010 theme for Buwan ng Wikang Pambansa was "Sa Pangangalaga sa Wika at Kalikasan, Wagas na Pagmamahal Talagang Kailangan".
During the month-long activities, Artacho Elementary School's Sabayang Pagbigkas Group garnered third place honor during the Buwan ng Wika Celebration at the municipal level. The Sabayang Pagbigkas is a group oration competition where these talented young students from Artacho competed against 25 schools.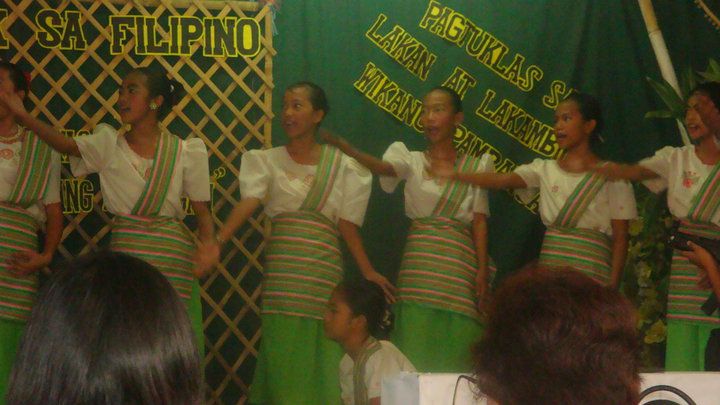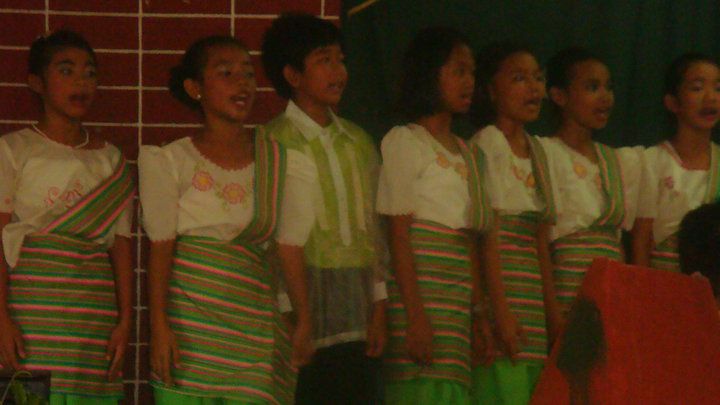 Some background information about the National Language of the Philippines
The national languate of the Philippines, if you didn't know, is PILIPINO. It is not Tagalog as some people still mistakenly think. This is an understandable and common mistake though so don't feel bad if you didn't know that. It was only as recent as the 1973 and 1987 Constitutions that Pilipino was declared the official language and not Tagalog. What is Pilipino exactly? Pilipino is an amalgamation of Tagalog and all the other Philippine dialects including some words derived from foreign languages like Spanish and English.