The old issue of the Sagunto Star (Vol 2-2 Page 8), mentioned how chess was gaining popularity among young people in Sagunto. It was mentioned that during its early years of popularity, Judy Digay (SFAL President) and Arthur Delamen were among the leading players. In the eighties, the leading Sagunto chess masters were Norman Orencia, Tony Abenoja, Conrado Palitang and Rene Alamay.
Today, the game of chess remains popular in Sagunto. One of the activities during the past fiesta was a chess and checkers (dama) tournament was sponsored by Mrs. Tessie Alboukharey and Mr. Dondon Agoto to encourage the present chess masters.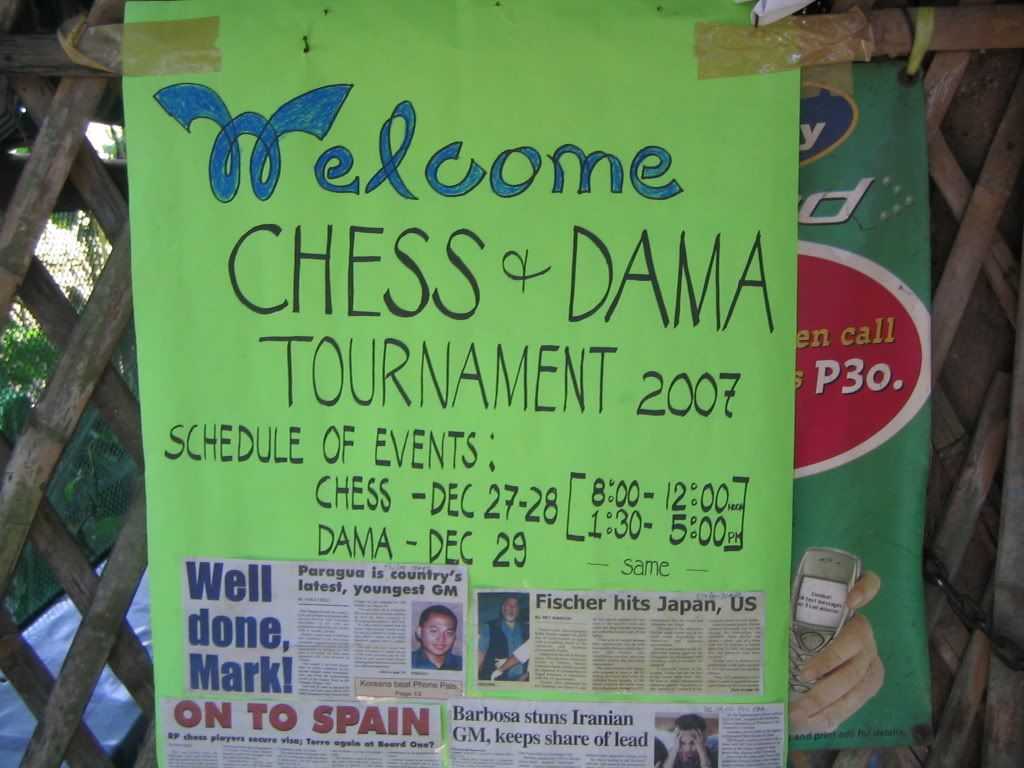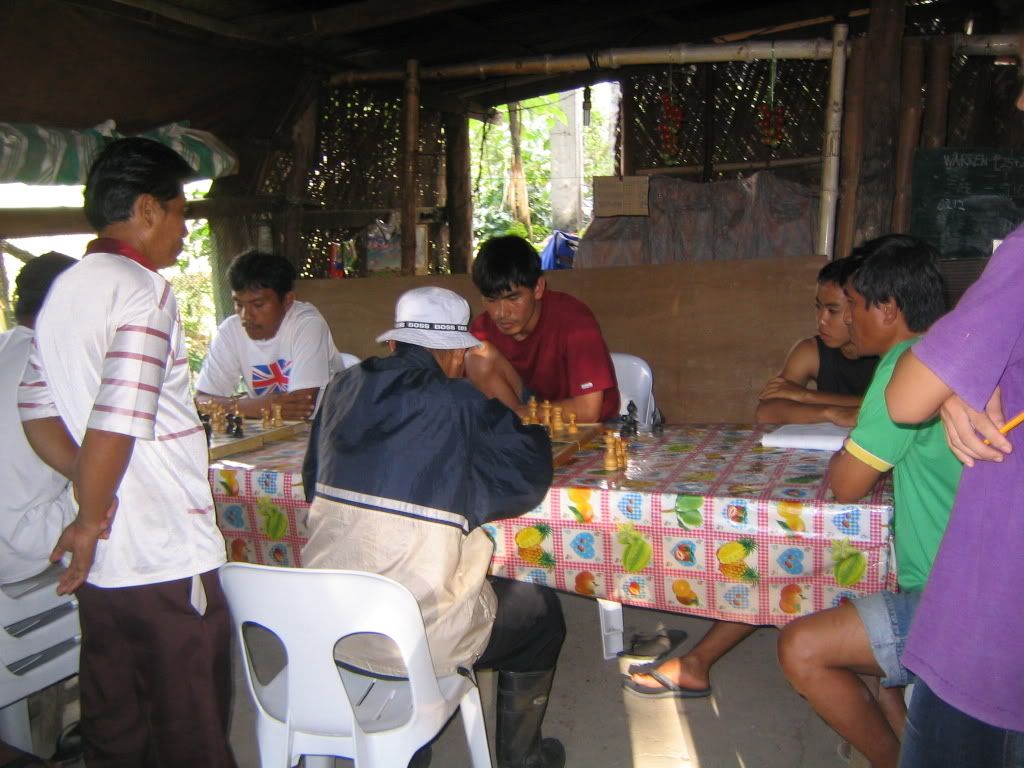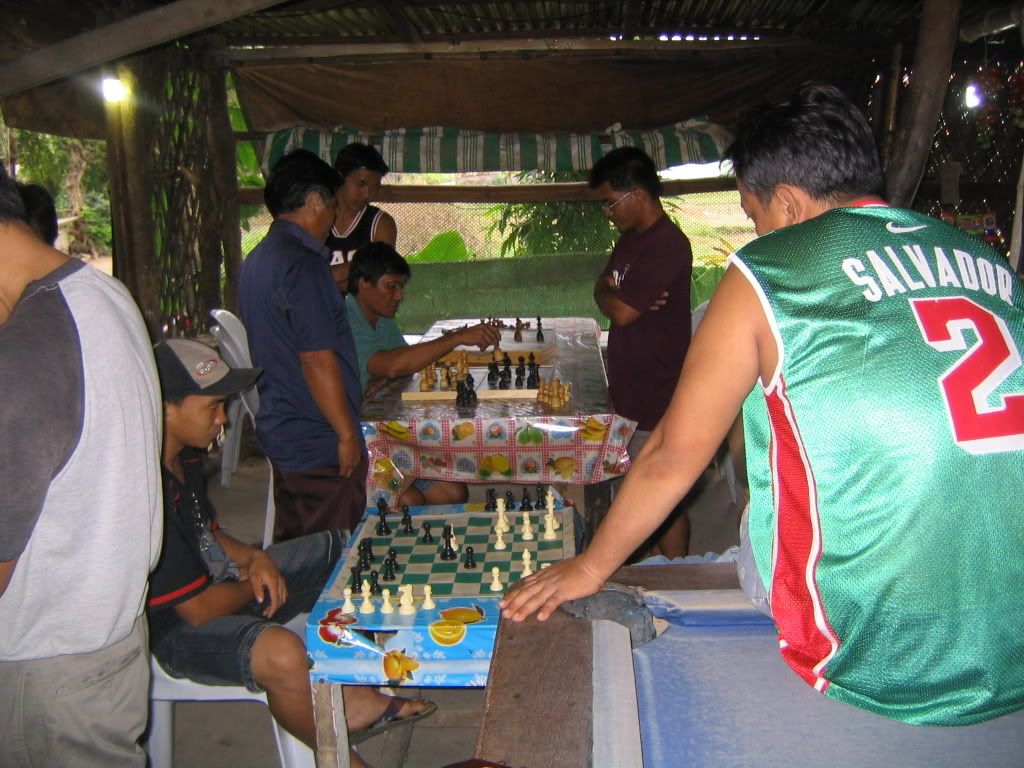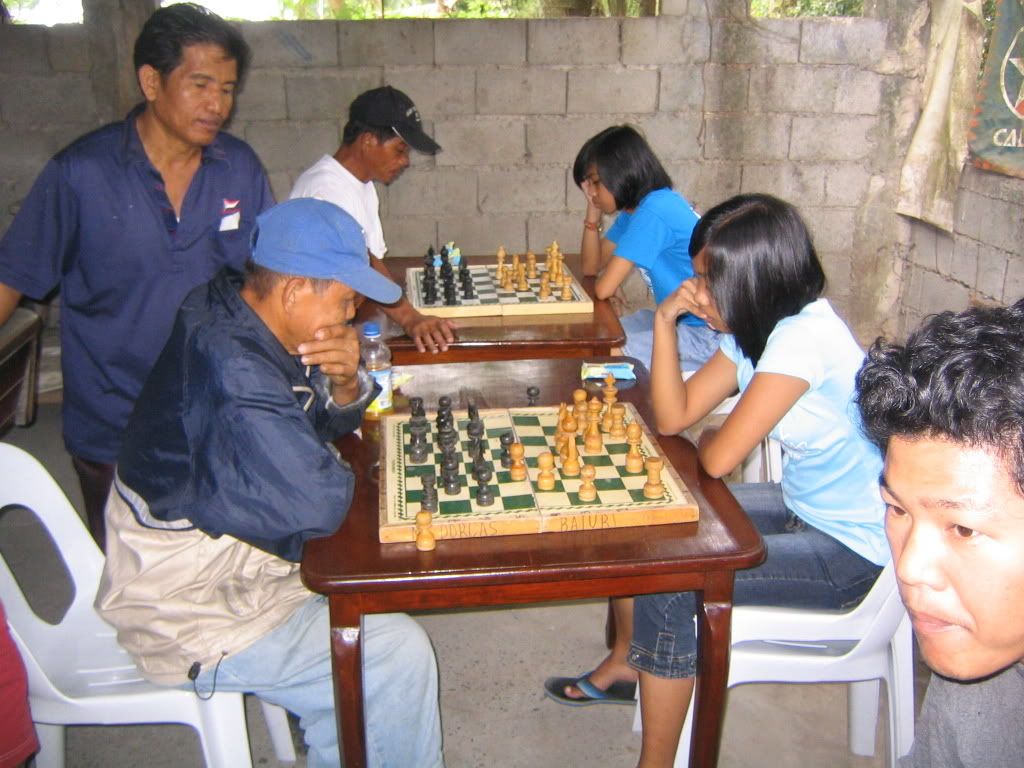 Can anyone give us an update on who the reigning players are?
Photos courtesy of RBenosa