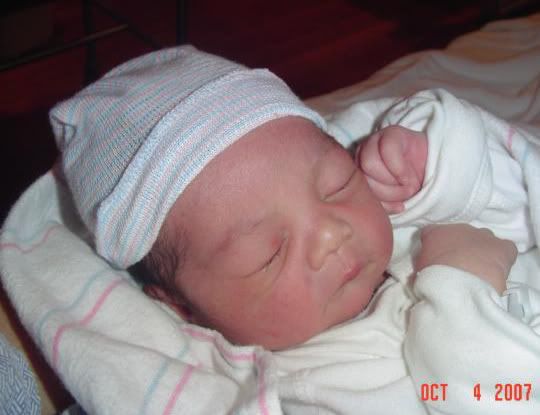 We welcome the newest member of the great Esteban clan of Sagunto! Mannix is the grandson of our very own Barangay Captain Manuel Esteban Sr. His parents, Alexander and Michelle along with his manang Medes and manong Alexer welcomed him to this world on October 4th, 2007. Mannix, who is named after his Lolo Manuel or Manny for short came into this world weighting 7.3 pounds and 20.5 inches long. [I think we have a future basketball player here :)]
His dad, Xander, said that the baby was named Mannix because it means "next to Manny". Anyone who has been around Manny senior, our beloved barangay captain, will know that when you're next to Manny, you can't go wrong.
"Your children are not your children. They are the sons and the daughters of life's longing for itself. They come through you but not from you, and though they are with you they belong not to you."
~Kahlil Gibran
For more photos of the family: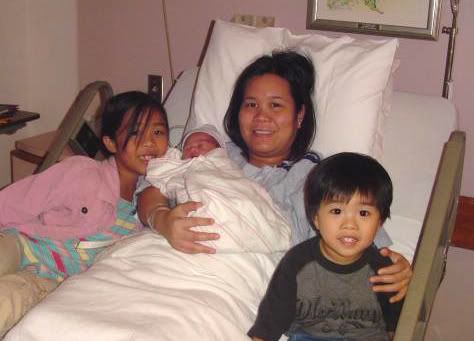 Well done, mommy Michelle!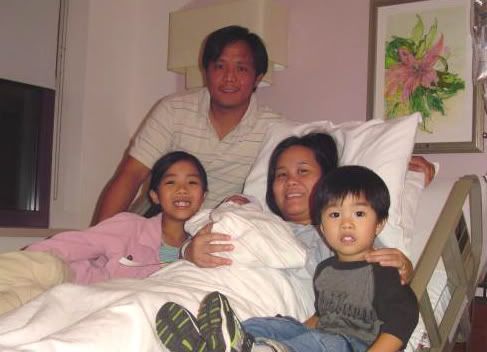 The Esteban Family