Malagip yo dagiti tagayan? I'm sure you do. Diay ngay pulutan, pinikpikan, cold San Miguel beer? O sige umapal kayo kadagitoy nga parties, from guys who really know how to do it up.
Thanks to Jerry for the additional captions: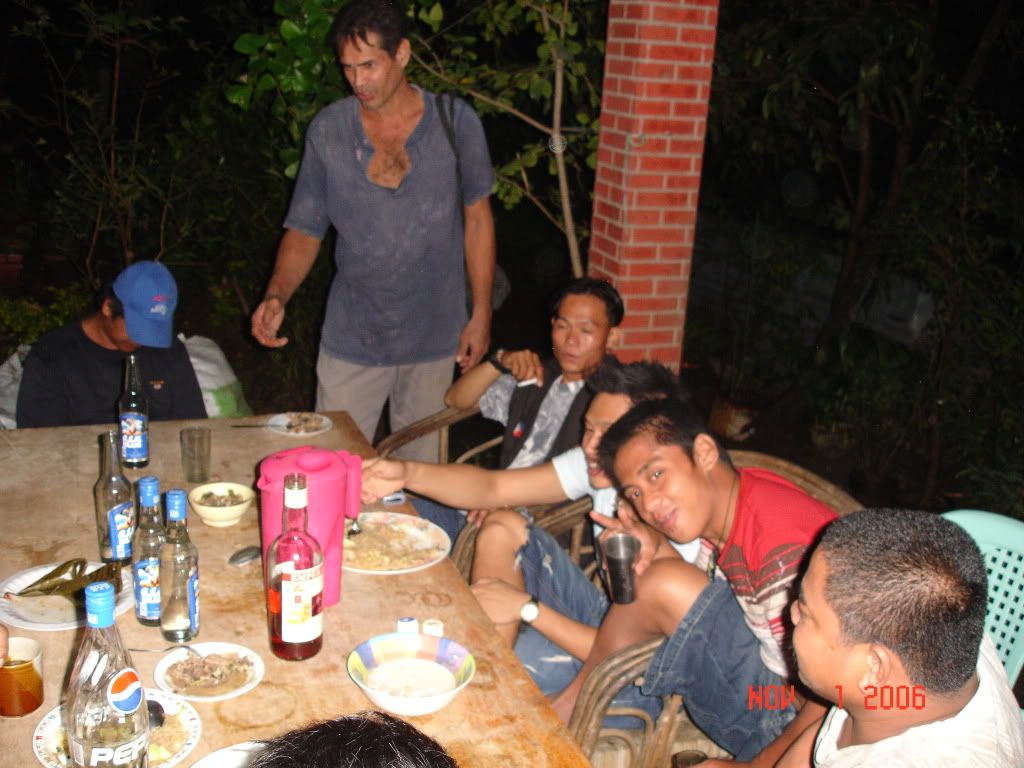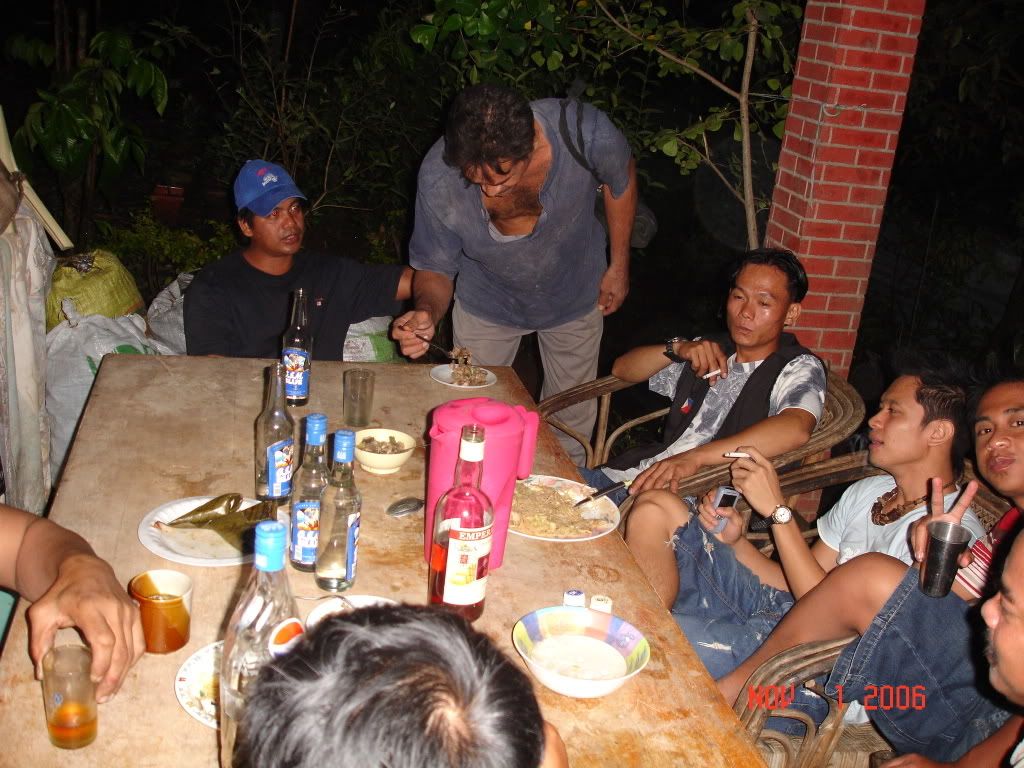 #6 Mike Baiguen looks at richie while scooping pulutan, while jonathan "putan" castillo puffs a cigarette , while boydick smiles flashing a V sign.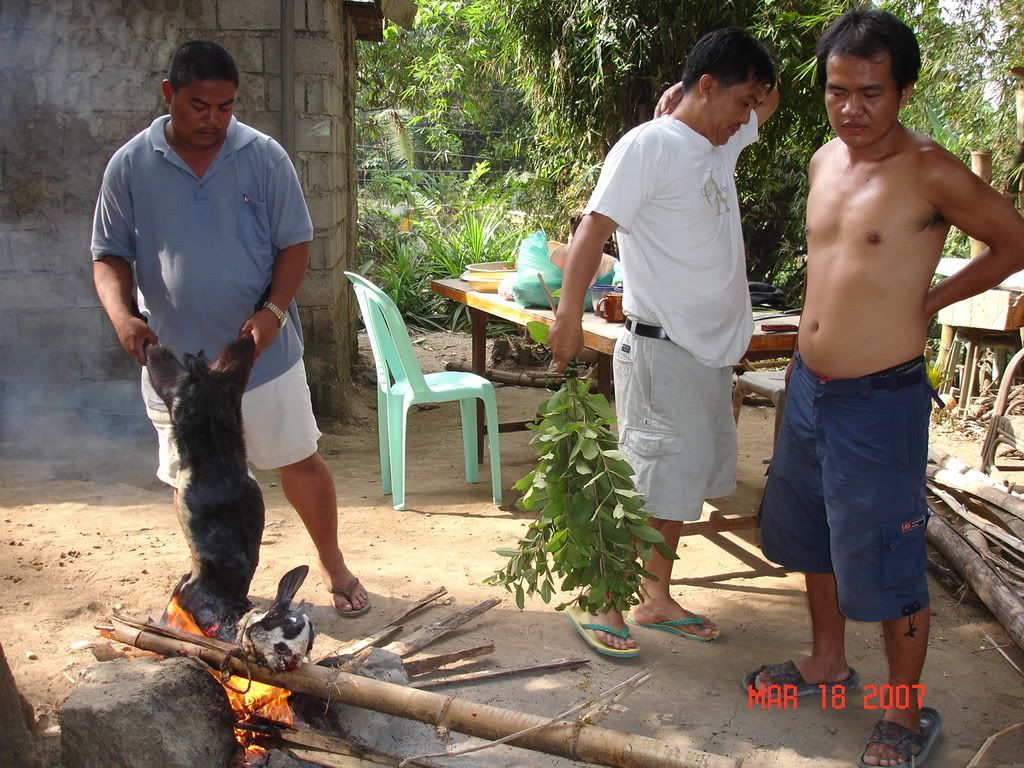 Pinuuran nga kalding
#5 The bago way of preparing a goat. Rey, Maestro and Siegfred Quilaman.

#4 Boydick, Mike and Maestro ( still part of new year celebration and lola teresa's birthday)

#3 Richie O'neal and Edward Palit-ang. They are the cook during Lola Teresa's birthday. (FYI Richie ket apo ni Lola Ilda. Mexicano nga Bago kano isuna)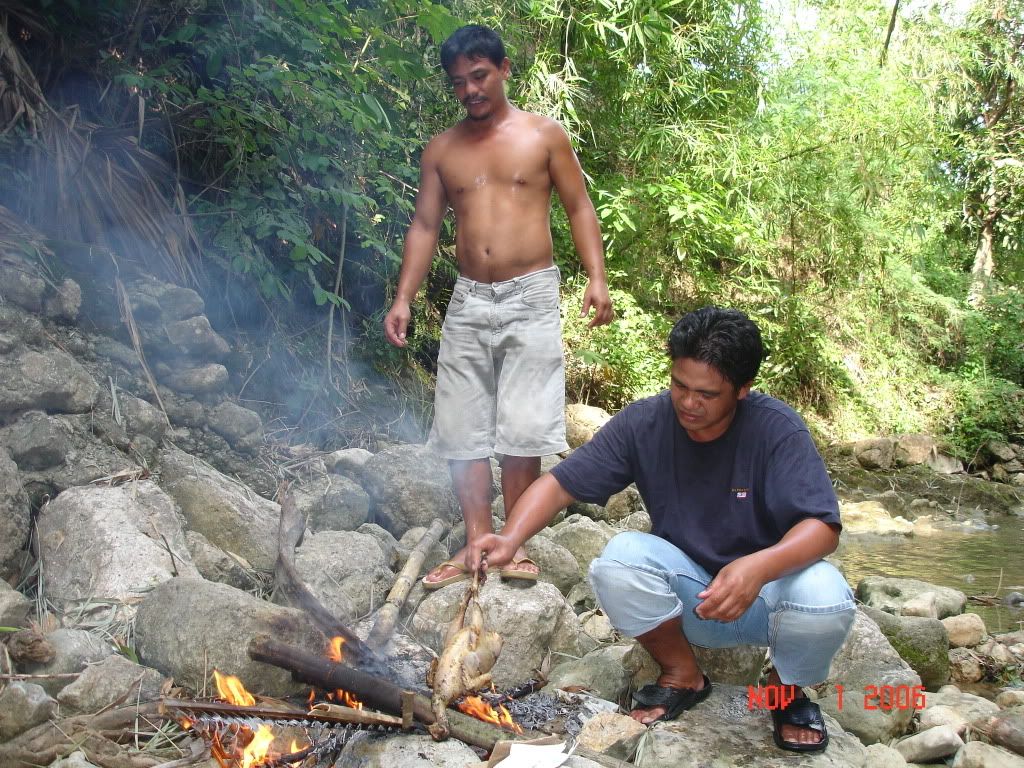 Pinikpikan


Picture #2 Pupuuran da dyay manok … para pinikpikan. Geisler and Michael BaiguenPicture
#1: Bottom picture
When: Around 2 PM during Piyesta't Natay
Where: Waig
Why: Napudot isu nga napan nagdigos idyay waig with pinikpikan manok and red horse.
Cast: (L to R) Geisler Ananayo, Mike Baiguen, Friend ni boydick, Boydick Callo, Maestro Ferdz, Motong Bado AKA Roger (Sayang di mi naabutan dyay tukak nga kinuryente ni motong)
Thanks to Jer Santillano for sharing these photos.